Bearsville, New York 9/22/14
The
Golden Dome School
is a nomadic mystery school
dedicated to investigating intentional living and art making
as it relates to cultivating ideas for sustaining and optimizing life on Earth.
At 22:29 I enacted an Autumnal Equinox Ceremony
for the participants the school.
This gathering was focused on the Magician card from the Tarot.
After emitting some vibrations from behind this wall,

above photos by Eliza Swann

I led participants one by one into the darkness of the deep woods.
It was 2 days before the new moon.
A great tree had fallen in the woods.
The area where it's roots once thrived was now a hole in the ground.
Into this whole I placed an earth womb/tomb.
Participants were asked to remove their shoes, enter the tomb, close the lid, and remain inside.
4 shovelfuls of earth were thrown onto the closed lid.
The entrance door is often placed next to the exit door.
Always waving hello and goodbye.


One year later I returned to the Golden Dome School in Bearsville.
I gave a night lecture next to the earth womb/tomb.
It had since filled with water.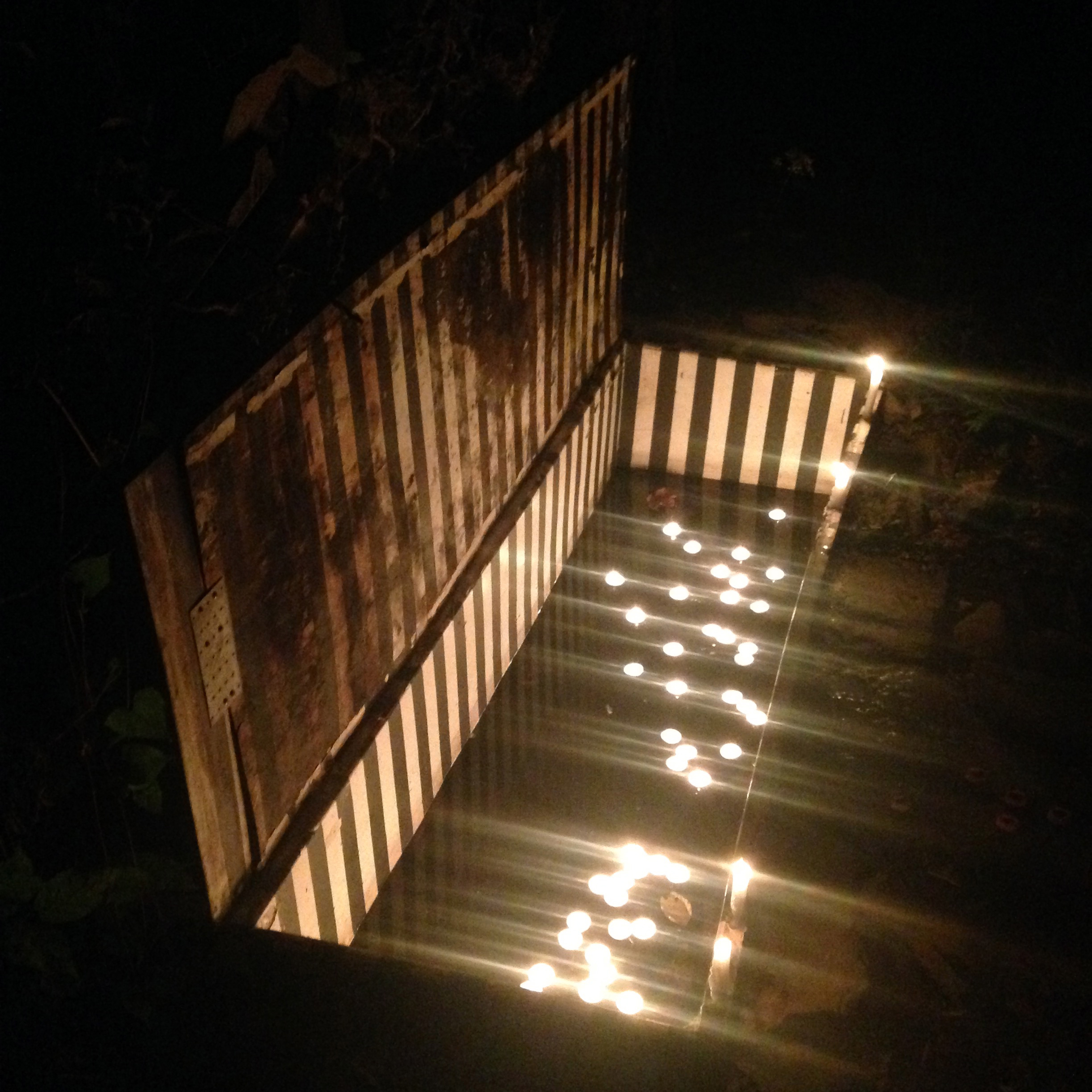 photos by Eliza Swann